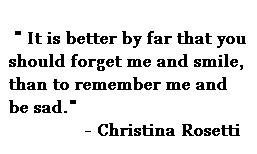 Tulsan beats murder charge - Tulsa World, October 27, 2001
Claiming self-defense, a man charged in a fatal shooting is cleared of first-degree murder and manslaughter charges.
By Bill Braun - World Staff Writer
A Tulsan who claimed self-defense was cleared Friday of criminal wrongdoing in the killing of a Kellyville man who intervened in a domestic situation.
A Tulsa County jury Friday acquitted Charles W. Elliott of first-degree murder in connection with the fatal shooting Feb. 21 of Russell James Holt, 32.
District Judge Tom Gillert gave jurors the option of returning a verdict on the lesser offense of first-degree manslaughter, and the panel cleared Elliott of that also.
He was found guilty of a misdemeanor count of domestic assault an battery, linked to testimony that he slapped his estranged wife, Janet Ellitt, right before the shooting.
Elliott, 47, received a 2,000 fine but no jail time for that offense.
Gillert ordered Elliott, who has spent more than eight months in the Tulsa Jail, released at the close of the one-week trial.
Investigators said Holt was shot twice - once in the back - with a .357 caliber revolver during a confrontation in the street near the Elliott residence in the 3600 block of South 29th West Avenue.
The Elliotts married in 1973 and have three children. Janet Elliott fliled a divorce action in August 2000 that is still unresolved, and the couple were separated in February, testimony indicated.
Defense attorney Clark Brewster maintained that Janet Elliott and her 17-year-old boyfriend, Andrew Helm, recruited Helm's "very large" friend Holt to beat up her husband.
Elliott, the owner of Metro Machine Works Inc. of Tulsa, did not know Holt. But Holt "talked tough and he talked nasty" to Elliott before the shooting, Brewster said.
Janet Elliott and Helm - who were also in the street - denied that there was a plan for Holt to intimidate or harm the defendant.
Brewster pointed to cell phone records showing that Janet Elliott and Helm made many calls to each other during late hours in the days prior to the slaying. Janet Elliott and Helm acknowledged that they used methamphetamine together.
Assistant District Attorney Eric Jordan disputed the claim of self-defense, contending that the defendant was the aggressor and that Holt and Helm were unarmed.
Charles Elliott was at the home with one of the couple's sons, and Holt and Helm were parked nearby to make sure Janet Elliott was not accosted when she arrived, the prosecutor maintained.
Elliott, who had a permit to carry a concealed weapon, indicated that he retreated after pulling a gun from his pocket and fired a warning shot when Holt came aggressively toward him.
Jordan said numerous witnesses did not see Holt swing at or strike Elliott. Only the defendant said there was a warning shot, and evidence showed that one shot struck Holt's arm and side before the final shot struck Holt in the back when he was down on one knee, the prosecutor said.
But Brewster said that Holt - who "may have been duped" into thinking he was helping out a woman in distress - "used fighting words and he didn't think Charlie had the guts to pull that trigger."
The defense lawyer said taht charles Elliott "was a target" and "an intended victim."
A count of feloniously pointing a handgun, involving an allegation that he pointed the revolver at Helm, was dismissed during the trial.
-Bill Braun, World Staff Writer, can be reached at 918-581-8455 or via email at bill.braun@tulsaworld.com